Evaporative Cooler components are built to last. Using dual construction, the Evaporative Cooler incorporates non-corrosive PVC and ABS plastic or stainless steel parts for the water distribution system (the lowers, reservoir and water distributor) to prevent rusting out.

Heavy-gauge stainless steel forms the cabinet side panels and other load bearing components for added durability. The Evaporative Coolers are available in many sizes as well as down or side discharge configurations to meet just about any design criteria. Cost-efficiency is realized through reduced service and maintenance cost and cooling efficiency.
ADVATAGE:
CONSTRUCTION: Heavy gauge stainless steel is used for cabinet panels and other load bearing components. Vacuum-formed ABS plastic water reservoirs and thick polystyrene evaporative media shields keep water from coming into contact with the steel cabinet for long-lasting durability.

EVAPORATIVE MEDIA: The cellulose paper of the evaporative media is treated to ensure a high water absorption rate and to resist biological degradation.
BENEFITS:

Continuous supply of clean fresh air.
Uses natural elements to cool.
Transforms stale sticky heat into pleasantly cool levels.
Filters outside air.
Low running cost.
Reduced maintenance cost.
Doors and windows may remain open.
Low capital outlay.
APPLICATION - The OFS range of Evaporative Coolers are designed to effectively cool most commercial and industrial applications like schools, retail centres, offices and warehouses. Keep your workforce satisfied inside a clean and cool working environment and ensure increased levels of productivity.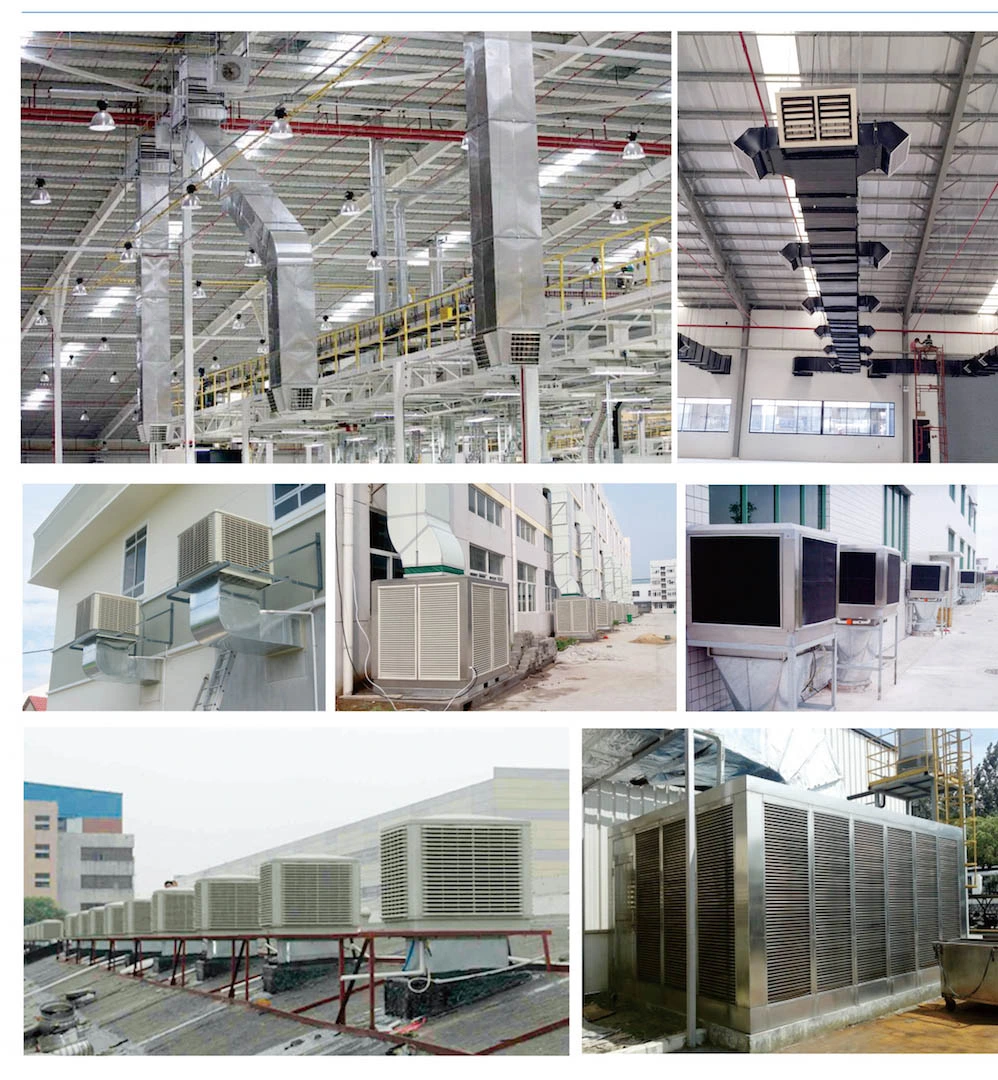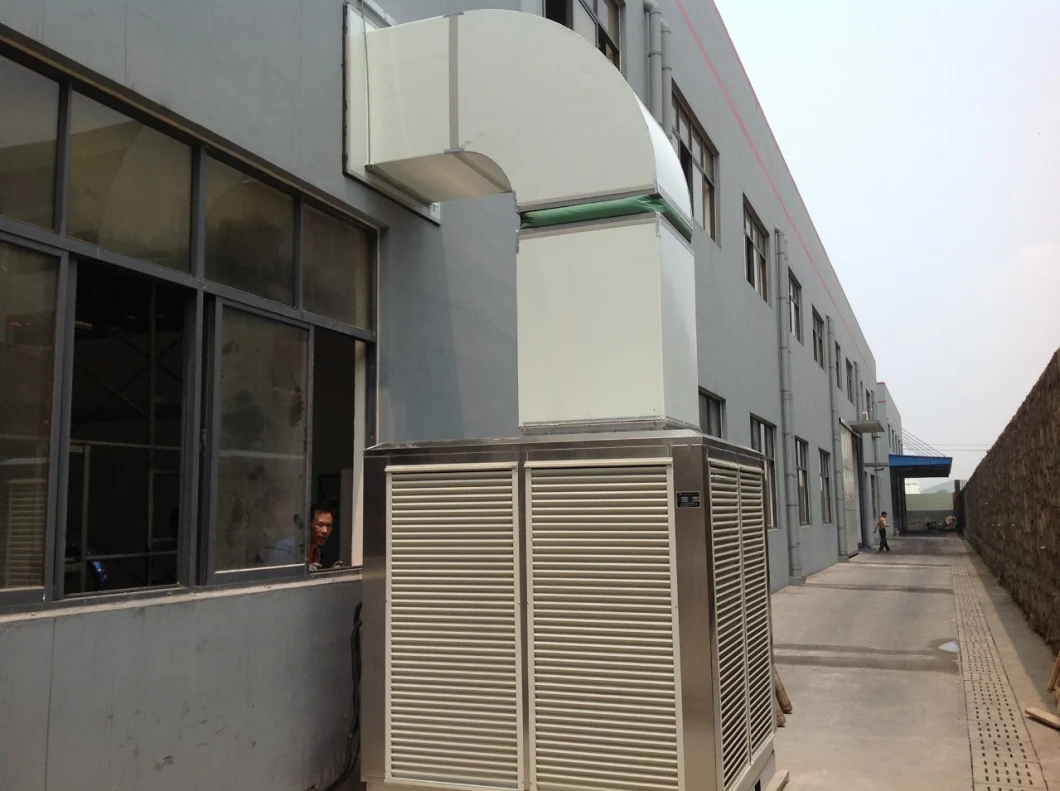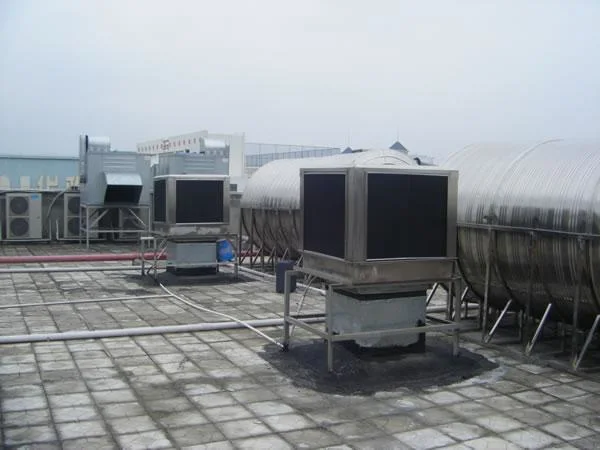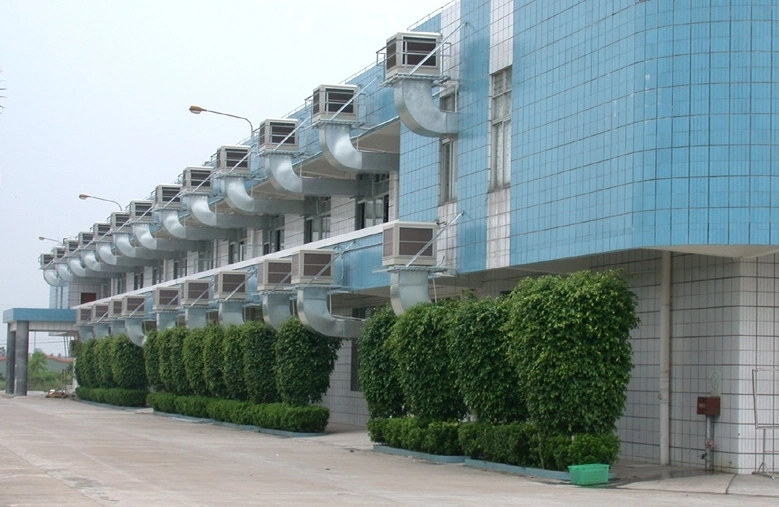 SPECIFICATIONS
ITEM NO.
OFS-180
OFS-210
OFS-250
OFS-320
OFS-350
OFS-450
AIRFLOW
18000m3/h
21000m3/h
25000m3/h
32000m3/h
35000m3/h
45000m3/h
OUTPUT
1.1kw
2.2kw
3kw
4kw
5.5kw
7.5kw
VOLTAGE/FREQUENCE
380v 50hz
380v 50hz
380v 50hz
380v 50hz
380v 50hz
380v 50hz
PRESSURE
195 Pa
240-260pa
250-270pa
250-280pa
260-300pa
280-320pa
FAN TYPE
Axial
centrifugal
centrifugal
centrifugal
centrifugal
centrifugal
WATER CONSUMPTION
15-20L
15-25L
20-30L
25-35L
40-45L
45L-50L
WATER RESERVIOR
36L
45L
62L
62L
95L
95L
NOISE
≥65 db
≥ 62db
≥ 65db
≥ 68db
≥ 68db
≥ 70db
AIR ORIFICE SIZE
600x650mm
700X650mm
700x650mm
800x800mm
800x800mm
EFFECTIVE AREA
100-120m2
150-200m2
200-250m2
250-300m2
300-350m2
350-450m2
WEIGHT
75 kg
270kg
350kg
380kg
550kg
600kg
PRODUCT SIZE
99x99x95cm
125x112x129cm
145x132x139cm
145x132x139cm
185x155x150cm
185x155x150cm
NOTED: THE REQUESTED MOTORS ARE AVAIABLE TO BE ORDERD