high temperature elevator furnace/bottom loading furnace, High Temperature lab Bottom Loading box muffle furnace 1700C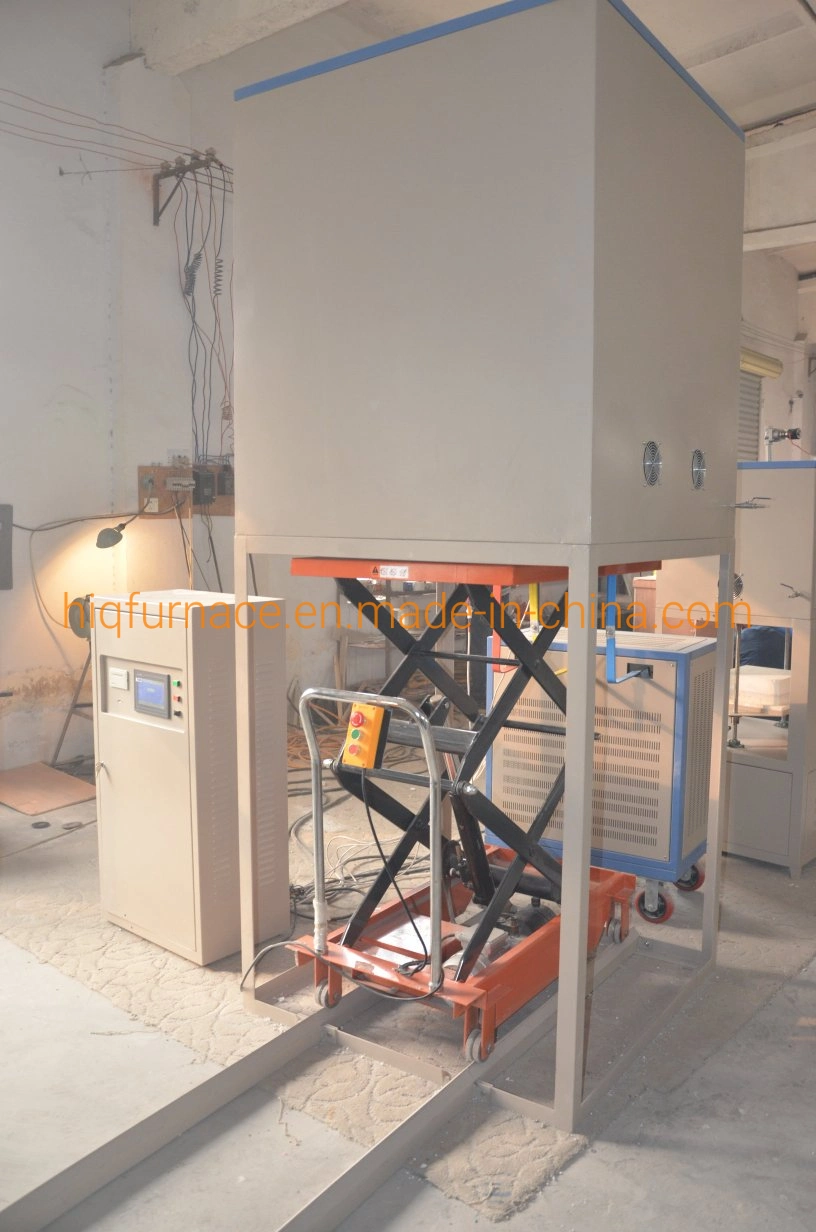 Characteristics of elevator electric furnace
high temperature elevator furnace/bottom loading furnace, High Temperature lab Bottom Loading box muffle furnace 1700C
Open type: open side, with a lock, the door can be rotated

1, the control precision is ± 1 °C: uniformity: ± 1 °C (according to the heating chamber size).
2, convenient operation, programmable, PID auto tuning, automatic heating, automatic heat insulation, automatic cooling, no duty; can reprovision communication with the computer through the computer operation furnace, electric furnace, electric furnace (start stop pause, set the heating curve, heating temperature curve, history curve of storage
3, fast temperature (1 °C /h and 40 °C /min adjustable heating rate).
4, energy saving (furnace production and import fiber, high temperature resistance, rapid heating and cooling)
5, boiler body through a fine spray corrosion of acid and alkali resistance, furnace body and the furnace wall temperature isolation by air-cooled furnace near room temperature
6, double circuit protection (temperature, pressure, flow, section I, super power etc.)
7, the material is imported refractory material, good insulation properties, high temperature resistance, heat shock resistance
8, temperature 1300 °C categories: 1400 °C of 1600 °C of 1700 °C 1800 °C five


Elevator electric large muffle furnace up to 1700 C
high temperature elevator furnace/bottom loading furnace, High Temperature lab Bottom Loading box muffle furnace 1700C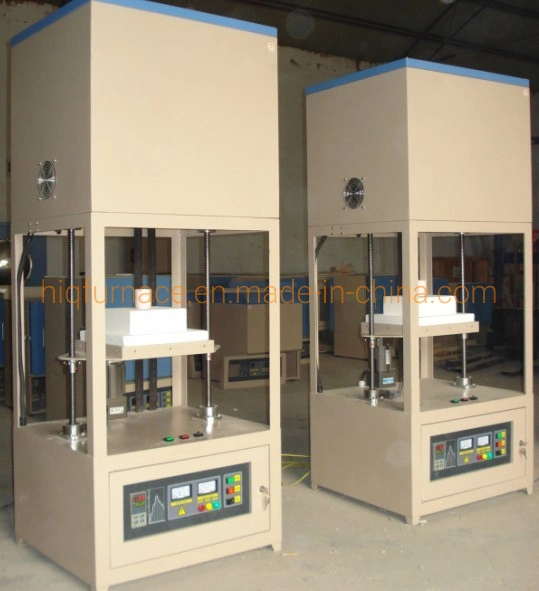 Specifications of elevator electric furnace


high temperature elevator furnace/bottom loading furnace, High Temperature lab Bottom Loading box muffle furnace 1700C
| | |
| --- | --- |
| Temperature Project | 1600 deg |
| Voltage AC | 380V |
| Temperature Accuracy | ± 1 C |
| Heating Element | 1800-type silicon molybdenum rod |
| Furnace chamber dimension | 500*500*500mm |
| Furnace temperature field uniformity | ± 1 C |
| Temperature measurement devices | Platinum and rhodium platinum B |
| Refractory | Lightweight materials imported Morgan |
| Heating rate | 1/-1 degree |
| Furnace temperature | ≤ 45 degrees |
The following models elevator furnace size can be customized (see special custom)
| | | | | |
| --- | --- | --- | --- | --- |
| Furnace model | Furnace temperature | Furnace chamber size(D*W*H) | Voltage AC | Power |
| HIQ-1600 | 0-1600C | 300*300*300mm | 24KW | 380V |
| HIQ-1600 | 0-1600C | 300*300*500mm | 28KW | 380V |
| HIQ-1600 | 0-1600C | 400*400*400mm | 32KW | 380V |
| HIQ-1600 | 0-1600C | 400*400*500mm | 40KW | 380V |
| HIQ-1600 | 0-1600C | 500*500*500mm | 50KW | 380V |
high temperature elevator furnace/bottom loading furnace, High Temperature lab Bottom Loading box muffle furnace 1700C
Our services

high temperature elevator furnace/bottom loading furnace, High Temperature lab Bottom Loading box muffle furnace 1700C
Guarantee:
· One year, We provide permanent technology support.Warranty period appear quality problems free maintenance.After the warranty we need to replace parts we provide at cost price.
· Any technology question, we can provide video instruction, remote video instruction or fly to your country.
· Any problem we will handle in time within 24 hours
Quality
high temperature elevator furnace/bottom loading furnace, High Temperature lab Bottom Loading box muffle furnace 1700C
fessional QC team and every steps of processing we will strictly on quality.
· Our products will be conform international standards and has the CE certificate.
We know how important it is to maintain continuity of production. We take responsibility for the proper functioning of your equipment, leaving you time to run your business.
Servicing equipment during a breakdown is the worst possible scenario. System failure is unexpected, surprising and always at the wrong time. Alarge is prepared to deal with these situations. In order to raise the service reliability of your equipment, we offer comprehensive support services.
Professional technical services by HENAN HIQ FURNACE CO,.LTD
The engineering team at HIQ has the knowledge and experience to manage fleets of heat treating equipment in a planned and professional manner regardless of the equipment manufacturer. The solutions we offer are universal because they are based on best practices for failure prevention in the best sense of the word. Professional Technical Services provided by HIQ is more than the repair in case of failure. We understand how the equipment works and we increase uptime with the help of automated process maintenance that supports equipment architecture and technology solutions including renovation, modernization, and relocation services. Alarge carries out preventive inspections and the subsequent preventive measures using advanced tools in the field of metering and reporting.
You no longer have to worry about downtime and additional costs.
HIQ services are available around the clock, 7 days a week.