sfp module 1.25g 1310/1550nm 20km sfp module price
Product Description
OPTFOCUS BIDI Fast and Gigabit Ethernet SFP is a compact optical transceiver, module used in optical communications for both telecommunication and data bidirectional communications applications.
The SFP-BIDI transceivers are high performance, cost effective modules supporting dual data-rate of
1.25Gbps/1.0625Gbps and 20km transmission distance with SMF.
The transceiver consists of three sections: a FP laser transmitter, a PIN photodiode integrated with a
trans-impedance preamplifier (TIA) and MCU control unit. All modules satisfy class I laser safety
requirements.
The transceivers are compatible with SFP Multi-Source Agreement (MSA) and SFF-8472. For further
information, please refer to SFP MSA.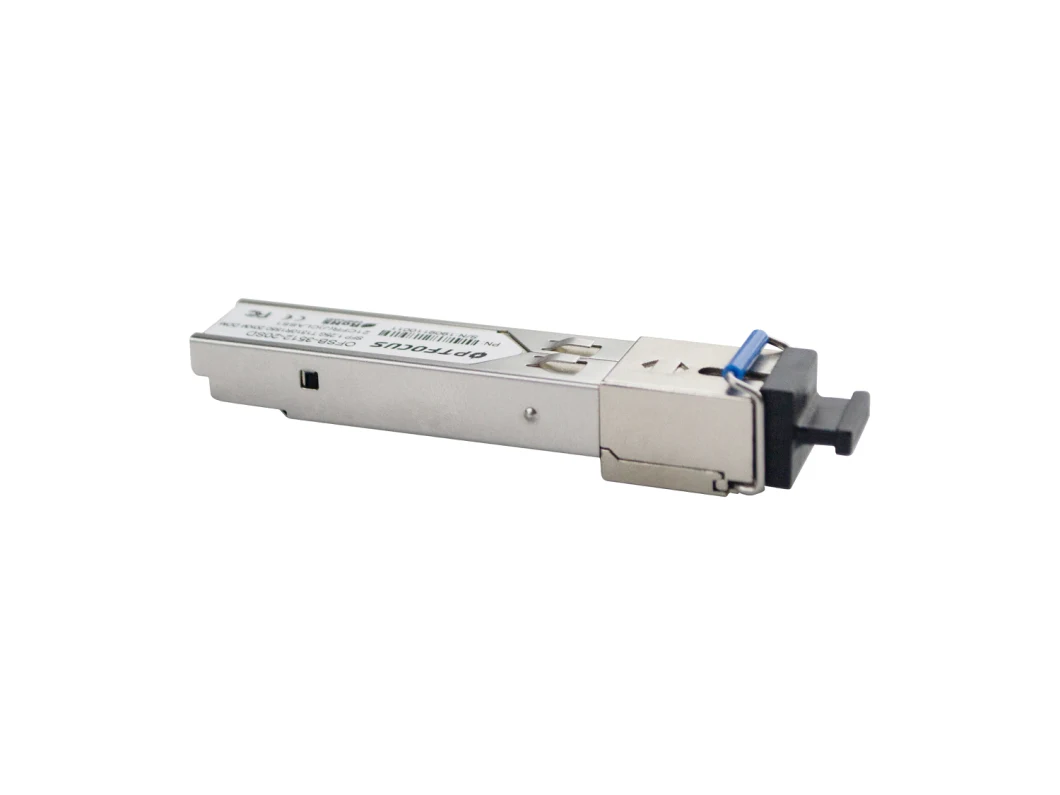 Product Feature
Fiber Bi-Directional SFP Optical Transceiver
Simplex SC or LC Connector
1310/1550, 1490/1550, 1310/1490, 1510/1570 or other BOSA TX/RX combination is avalable on request.
up to 160km bidi link
AC/AC Coupling according to MSA
RoHS Compliant
Commercial 0 to 70C or Industrial -40 to 85C Case Operation Temperature range
Class 1 Laser International Safety Standard IEC 60825 Compliant
Standard Application
ATM SDH PDH SONET Network
Data Communication Network
Telecom Communication Network
Company Profile